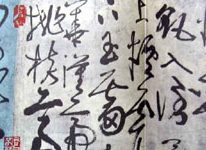 Being able to find the best translators who maintain the integrity of your work can be difficult, especially with so many options on the market.
Language Australis provides professional and reputable language services that leave you with peace of mind, the best quality work and prompt results at competitive prices.
We look on our clients as partners and our aim is to help your project succeed and your organisation reach ever-growing global and domestic markets if that's your goal.
A great translation is the combination of the right words, tone, voice and grammar to correctly mirror the original text. The nuances and cultural aspects of your project must also be taken into account along with the nature of your target audience. For these reasons, Language Australis considers translation an art rather than a mechanical process. And this belief is what keeps us at the top of the game.
With over 300 NAATI-accredited professional translators, all of whom are native speakers of the language they translate into, we'll translate anything – from your website and corporate proposals to your business cards, all the while flawlessly projecting your image.
Here are just some examples of the material we translate:
| | |
| --- | --- |
| ▪    Legal documents and contracts | ▪    Medical reports |
| ▪    Commercial documents | ▪    Birth, marriage and death certificates |
| ▪    Court documents | ▪    Academic certificates |
| ▪    Marketing material | ▪    Immigration documents |
| ▪    Scientific reports | ▪    Citizenship documents |
| ▪    Brochures and pamphlets | ▪    Resumes |
| ▪    Websites | ▪    Travel documents |
| ▪    Tourism material | ▪    Presentations |
| ▪    Business cards | |
| | |
Our team also has a wide range of skills and knowledge in marketing, finance, commerce, health, technology, science and law sectors, meaning that you are left in the best hands of professionals with expertise in their applicable backgrounds.
Checking – and checking again is vital in this industry. We also offer editing and proofreading services of documents of any nature. And we're more than happy to provide checking and back translations of the work of others if required.
Language Australis is proud to offer translations in more than 100 languages. We have our fingers on the pulse of language trends on the local scene – which communities to reach out to – and can advise on language choice when running a campaign overseas.
'Can you guarantee that the translation will be perfect?' is a common question from new clients. While being 'perfect' is a matter of opinion when it comes to languages, at Language Australis our NAATI-accredited translators do everything in their power to make their translations the very best.
The endurance of Language Australis is testament to our attention to detail, knowledge of linguistic behaviour and perseverance to provide quality content for our clients.