Farsi Translation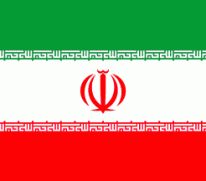 Language Australis Farsi (Persian) Language
If you are looking for the most accurate, and the most professional translation service to translate any document from Farsi (Persian) to English, or English to Persian, then Language Australis can help you or your business, today!
With so many options on the market, finding an affordable and reliable translation service that can accurately and effectively translate any document, whilst still upholding the integrity of the original document, can become next to impossible. The team of professional and trustworthy expert translators at Language Australis can provide you with the best quality work and prompt results, at the most competitive prices!
Language Australia is Australia's leading and most trusted provider of translation services in the Persian language. Our translation services in the Persian language are nationally accredited and are used by government departments, businesses and individuals, Australia-wide.
Not only are all of the Farsi language translators from Language Australis accredited by the National Accreditation Authority for Translators and Interpreters (NAATI), they are also native speakers in the Farsi language so you can be assured that you will be receiving the highest quality, and most authentic translations, no matter what you need translated. As all of the Farsi language translators are NAATI certified, you can translate any document you need for official purposes in Australia. This includes any documents for road authorities, universities and legal services.  
Our skilled and professional translators have significant experience working on relevant tertiary education subject matter here at Language Australis. The team of Farsi translation consultants has extensive knowledge in a wide range of topics such as finance, marketing, medicine, commerce, and many others. Due to this extensive knowledge, our Farsi translators have the ability to accurately translate any document, no matter the topic.
With our extensive team of qualified translators specialising in the Farsi language, we are able to help you in translating information such as court documents, birth certificates and business data to deliver the most accurate translations.
We offer our translating services for:
Legal documents and contracts

Commercial documents

Court documents

Academic certificates

Death, marriage and birth certificates

Medical reports

Business cards

Presentations

Brochures and pamphlets

Immigration documents

Citizenship documents

& many more!
If you need NAATI-certified Farsi (Persian) translators who have in-depth knowledge and experience in the industry, then Language Australis' team of highly skilled translators can help you.
Facts about the Farsi (Persian) language
Before thinking of having your documents translated by Farsi translation specialists, why not discover a little about the language itself?
Farsi, also known as Persian, is part of the Iranian branch of the Indo-Iranian languages, a sub-group of the Indo-European languages. Indo-European languages relate to Sanskrit, Kurdish, Pashto and English.

Farsi is the official language of Iran and is also spoken widely in Afghanistan, Uzbekistan and Tajikistan. In all there are around 130 million speakers of Farsi.

Around 40 million people in Iran speak Farsi.

While Dari is the name of the language spoken in Afghanistan, it is essentially the same language as Farsi though there are differences in grammar and pronunciation. Dari is officially considered a separate language.

In 1935, for political reasons, the name of the Persian language was changed to Farsi.

Alternative names for Farsi are Persian, New Persian, Parsi and Irani.

Modern Farsi dates back to the 9

th

century, making it the longest living of the Indo-Iranian languages.

Based on the Arabic alphabet, modern Farsi has 31 letters, some added to reflect sounds that are not used as widely in Arabic. Some letters and numbers are also written differently.

Like Arabic, Farsi is written from right to left except for the numbers.

Grammar in the Farsi language is considered fairly straightforward. There are no articles or genders for a start.