Urdu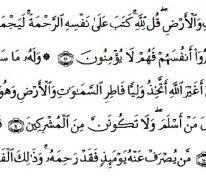 Language Australis Urdu Translations
Finding the perfect translator who can accurately and efficiently translate any document while still upholding its integrity can be challenging, especially when you are bombarded by so many options on the market. Language Australis is a team of professional and trustworthy language translation specialists that provides the best quality work and prompt results at competitive prices.
Our Urdu translation specialists provide the translations that produce the most accurate results, every time. Our Urdu translation services are used by government departments, businesses and individuals across Australia.
The professional and qualified Urdu translation specialists at Language Australis are accredited by the National Accreditation Authority for Translators and Interpreters (NAATI) and are native speakers of the Urdu language so you can be assured that you are receiving authentic language translations. As all our Urdu translators are NAATI accredited, they can translate documents for all official purposes in Australia, including the Department of Immigration and Border Protection, road authorities, universities and legal institutions.
We carry out translations for a range of diverse professional industries and private subject matter here at Language Australis. Our team of language and translation consultants has a broad and extensive knowledge in topics such as medicine, commerce, finance, marketing, and many others. With these skills, our translators have the professional knowledge to accurately translate any document, no matter the topic.
With our extensive team of qualified translators specialising in the Urdu language, we are able to help you in translating information such as court documents, birth certificates and business data.
We offer our Urdu translating services for:
Legal documents and contracts
Commercial documents
Court documents
Academic certificates
Death, Marriage and birth certificates
Medical reports
Business cards
Presentations
Brochures and pamphlets
Immigration documents
Citizenship documents
& many more!
The choice of translator is imperative in ensuring that the Urdu translation will read as well as the source document. Because we carefully assign the right translator to every request, you can be assured that your material will be translated using the latest terminology in your field.
If you need Urdu translators accredited by the National Accreditation Authority for Translators and Interpreters (NAATI) and who have in-depth knowledge and experience in the industry, then Language Australis' team of highly skilled translators can help you.
Facts about the Urdu language
Before thinking of having your documents translated by our Urdu translation specialists, why not discover a little about the language itself?
Urdu is the official language of Pakistan and five states of India: Hyderabad, Rampur, Bhopal, Lucknow and Kashmir.
It has around 41 million native speakers.
The name Urdu literally means 'language of the camp', reflecting its army's movement across India and neighbouring areas from the 1500s.
The Urdu language is the written form of Hindustani that is used by Muslims. Its vocabulary is heavily influenced by Arabic and Farsi (Persian) and its script is the same as Arabic except for four extra letters.
In terms of its script, Urdu differs from Hindi, the official language of India. However, the ordinary, spoken version of Urdu is very similar to popular, spoken Hindi.
Formal Urdu is known as one of the most beautiful languages in the world, its poetic charm enhancing everyday language.
A mushaira, or poetry reading, is an extremely popular form of entertainment in Pakistan.
Along with Hindi, Urdu is a language of the Bollywood film industry.
English words that come from the Urdu language include khaki, pashmina, bandanna, bangle, cummerbund and typhoon.