Thai Translations
Reputable Thai translation in Melbourne with Language Australis
If you are looking for the most professional and reputable Thai translation service in Melbourne, then look no further than Language Australis. The expert translators we employ provide accurate Thai translations from both Thai to English and English to Thai.
The Thai translators from Language Australis have extensive experience translating a broad variety of documents for a range of purposes. Our translators take the time to understand your needs, or the needs of your business, and work to provide the right solution and most accurate translations.
Our Thai translation services
The Thai translators at Language Australis are highly qualified, skilled in the Thai language and provide expert translations. All our Thai translators from Language Australis are NAATI certified. This means that they have been accredited by the National Accreditation Authority for Translators and Interpreters which grants them the licence to perform translations of documents for official purposes in Australia. This includes medical records translation, immigration documents, technical and engineering documents, birth, marriage and death certificates.
We offer our translating services in:
Legal documents and contracts
Commercial documents
Court documents
Academic certificates
Death, marriage and birth certificates
Medical reports
Business cards
Presentations
Brochures and pamphlets
Immigration documents
Citizenship documents
& many more!
Not only are all the Thai language translators at Language Australis NAATI certified but they are also native speakers of the Thai language so you can rest assured that you will be receiving the highest quality, and most authentic translations, no matter what your needs may be.
Our Thai translators and interpreters
At Language Australis, we employ interpreters who have an understanding of the correct social etiquette and body language that is essential for the business setting in Thai culture. We provide interpreters who work professionally and combine the correct language and manners to not overstep cultural boundaries.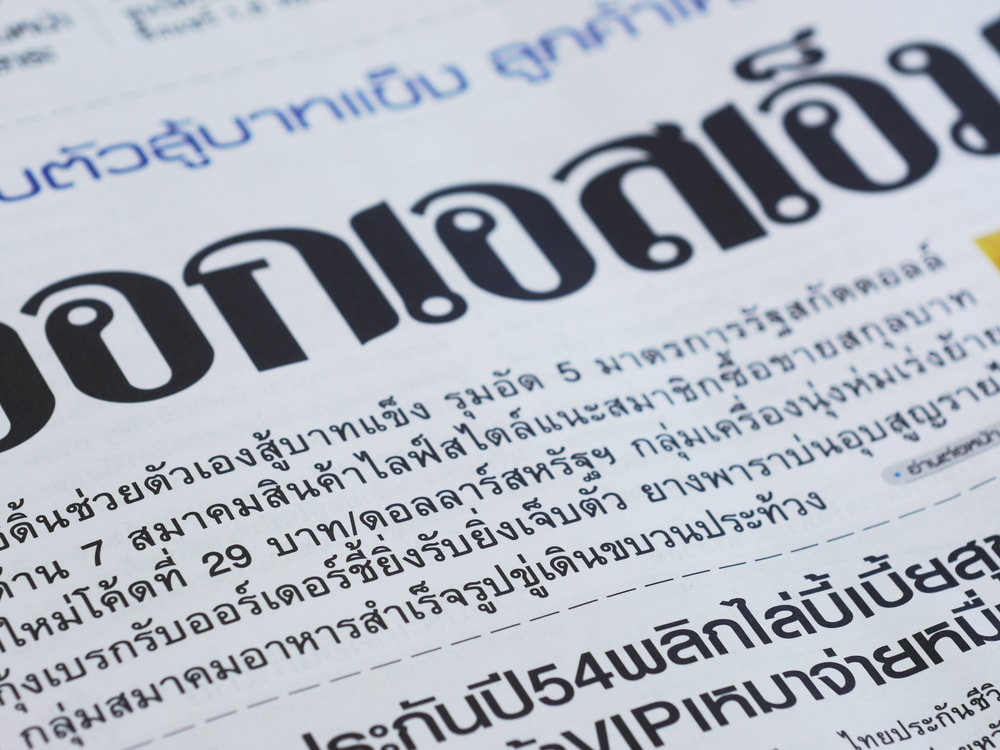 The professional Thai translators at Language Australis are committed to providing only the most accurate translations and are extremely proficient in the Thai language and culture. The translators are knowledgeable in Thai jargon and expressions peculiar to their language.
Our interpreters have an in-depth understanding of the cultural barriers and nuances of both cultures. Our interpreters have an extensive knowledge of the two languages they work in to accurately transmit the tone and presentation of speech required.
If you need NAATI-certified Thai translators who have in-depth knowledge and experience in the industry, then the team of highly skilled translators at Language Australis can help you.
Contacting us about our Thai translations
Will a Thai translator help you with your business or personal documents? Do you need advice, or a quote, regarding document translation? Then please get in touch with our office today. You can reach us by calling (03) 9571 2227, or by using our online contact form.
We look forward to working with you soon!
Facts About Thai Language
Before thinking of having your documents translated by Thai translation specialists, why not discover a little about the language itself?
The Thai language is spoken in Thailand by around 61 million people.
Once called Siamese, the Thai language descends from the Tai language family. Debate over the origins of Thai still rages but it is generally believed that spoken Thai began in the area near the current border of Vietnam and China.
Written Thai was introduced by King Ramkamhaeng in 1283 and incredibly it has changed little since then. Modern Thais can still read writings that were created some 900 years ago.
There are four main dialects of Thai, with Central Thai or Standard Thai being the official language. This is the language of government, business and schools.
Like Chinese, Thai is a tonal language and its alphabet originated in Mon and Cambodian scripts.
It has 44 consonants and 15 vowels. The letters run from left to right with no spaces, making line breaks a challenge for the non-Thai-speaking typesetter.
Thais' use of body language is particularly important – to show respect one tries to lower one's head below the level of the person being spoken to. At the other end of the spectrum, using one's foot to indicate direction is the height of bad manners!